Best of Knit Accessories by Leisure Arts
It's that time of year again! I LOVE knitting, and thanks to
Leisure Arts, Inc.
I can easily do so. I taught myself to knit while I was pregnant with our middle child. I needed something to do with my hands to pass the time and I've always enjoyed sewing and creating things. Knitting is the perfect thing to pass time and can easily be interrupted and picked back up again. With little kids, this is necessary for projects I take on!
The newest book I've received from
Leisure Arts, Inc.
is their Best of Knit Accessories, with 40 quick projects that include mittens, scarves, headbands, and even handbags. (+more!!) I wanted something quick and something I don't have yet so I decided to create the Lacy Headwrap on page 56 of the book. It took me less than two days to make and is super cute!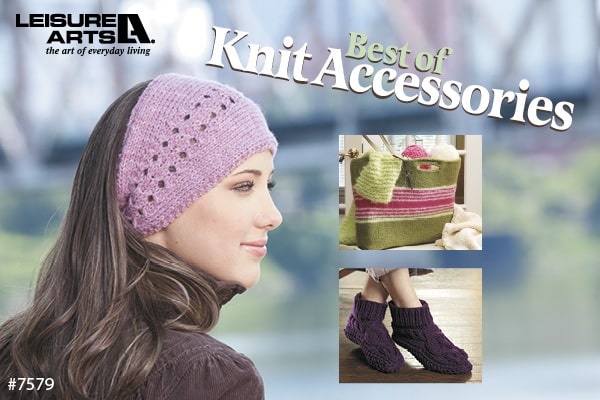 My favorite part about this book is the General Instructions starting on page 120. It tells you about the abbreviations used in the book, symbols & terms, and all the different techniques used in the book. With the headwrap I used two techniques I had never done before - the Left Twist and the Right Twist. With the directions given in the book, I was able to easily figure out how it was done. There are illustrations to help guide you, along with the instructions.
The book is gorgeous and I am SO happy to own it. I can't wait to start my next project out of it.
Here are pictures of the actual book and the headwrap I made:
Best of Knit Accessories
Top view of headwrap
Side view of Headwrap
*I received a copy of Best of Knit Accessories from Leisure Arts to review. If a purchase is made from clicking any links in this post, I may make a minimal commission.